About Us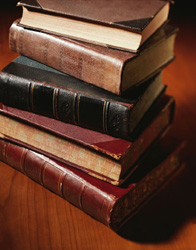 At The Bradford Pine Wealth Group, we are dedicated to offering bespoke wealth management and strategic financial guidance. With over 30 years of experience, our focus is on delivering personalized wealth creation and retirement planning strategies for our clients. Our approach combines tailored, risk-aware, and tax-sensitive investment solutions to align perfectly with each client's unique financial objectives.
We understand the importance of a holistic approach to wealth management. This includes active portfolio management and effective collaboration with a network of professional advisors, including CPAs and estate planners, to ensure a comprehensive financial strategy. Our commitment extends beyond just offering financial products and services; we strive to be trusted advisors who understand the depth and breadth of the financial landscape.
For any queries about our firm or the extensive range of financial services we provide, please feel free to contact us. Our firm's extensive network and relationships with diverse financial services companies enable us to meet a wide array of needs. If we don't directly offer a specific product or service, we can connect you with trusted groups that do.
Mission Statement:
Our mission at The Bradford Pine Wealth Group is to provide clients with exceptional investment strategies tailored to their individual needs and life objectives. We believe in a team-based approach, underpinned by integrity, reliability, and a clear, effective vision. Our goal is to empower clients to achieve their financial objectives with confidence. We are committed to building long-term relationships based on trust, white glove service, and a deep understanding of the financial markets, ensuring that every client's journey towards financial success is as smooth and efficient as possible.